ESM offers quality supports for sprinkler installations, for all kinds of industries.
Products include pipe hangers and supports, heavy-duty cantilevers CPVC straps, beam clamps, seismic bracing, and many more.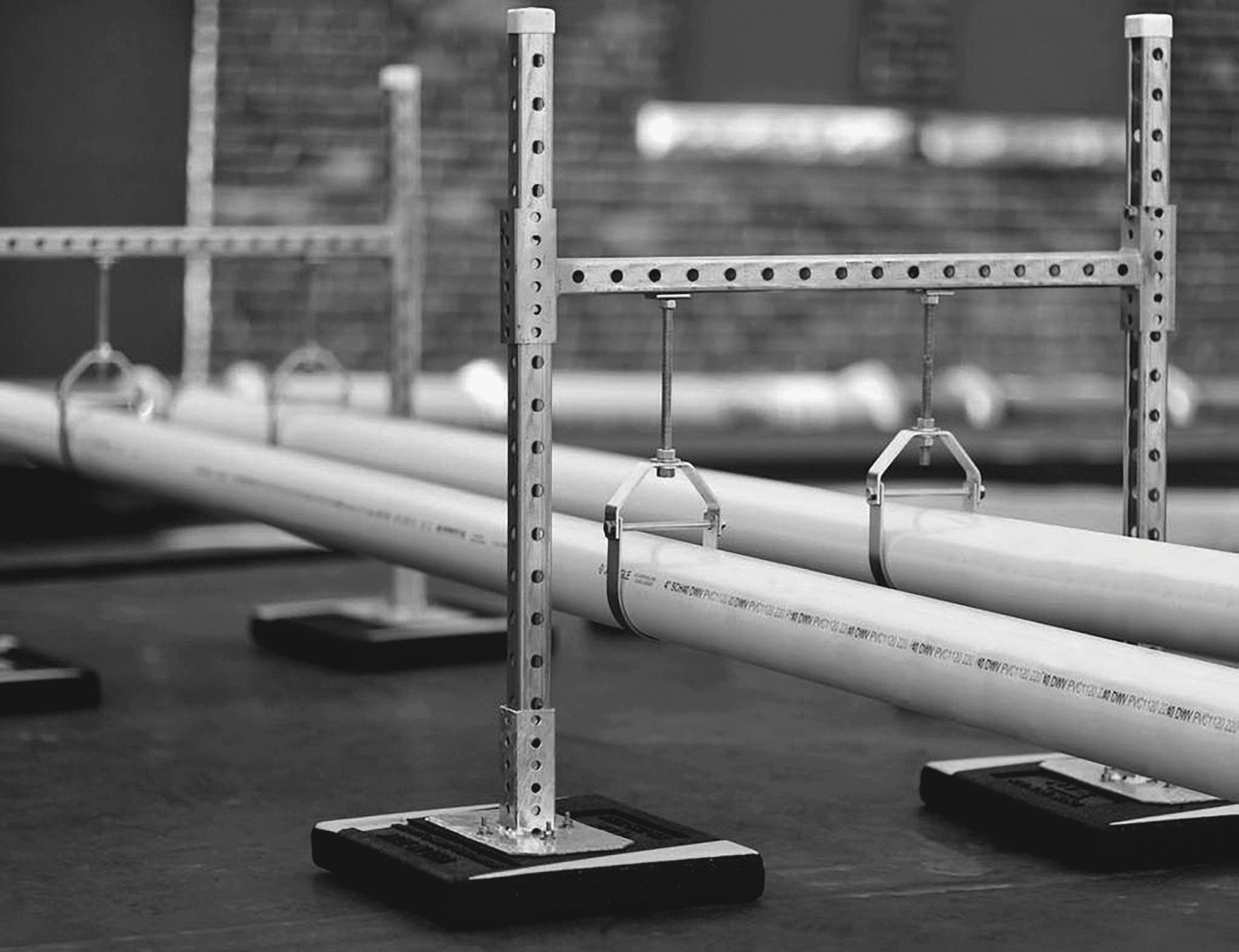 Besides Sprinkler installation products listed below we can produce custom made solutions for your needs in terms of different materials, thicknesses, lengths and with or without a finish.
Fixing bracket 50x50x5 2 holes

11.1

Dimensions
Packing
Weight (kg/pcs)
Part no.1
Finish
W
H
T
Holes
BL
EG
HG
SS

50

50

5

2

50

0.19

11.5001

●

●

●

●
Retainer strap 25x2.5x350mm 2 holes

11.2

Dimensions
Packing
Weight (kg/pcs)
Part no.1
Finish
W
L
T
Holes
BL
EG
HG
SS

25

350

2.5

2

50

0.14

11.3502

●

●

○
○
Retainer strap 25x2.5x500mm 2 holes

11.3

Dimensions
Packing
Weight (kg/pcs)
Part no.1
Finish
W
L
T
Holes
BL
EG
HG
SS

25

500

2.5

2

50

0.2

11.5003

●

●

○
○
Mounting plate 200x100x6 1

11.4

Dimensions
Packing
Weight (kg/pcs)
Part no.1
Finish
W
L
T
Thread
BL
EG
HG
SS

200

100

6

1

25

0.327

11.2004

●

●

●

●
Mounting plate 200x100x6 2

11.5

Dimensions
Packing
Weight (kg/pcs)
Part no.1
Finish
W
L
T
Thread
BL
EG
HG
SS

200

100

6

2

25

0.33

11.2005

●

●

●

●