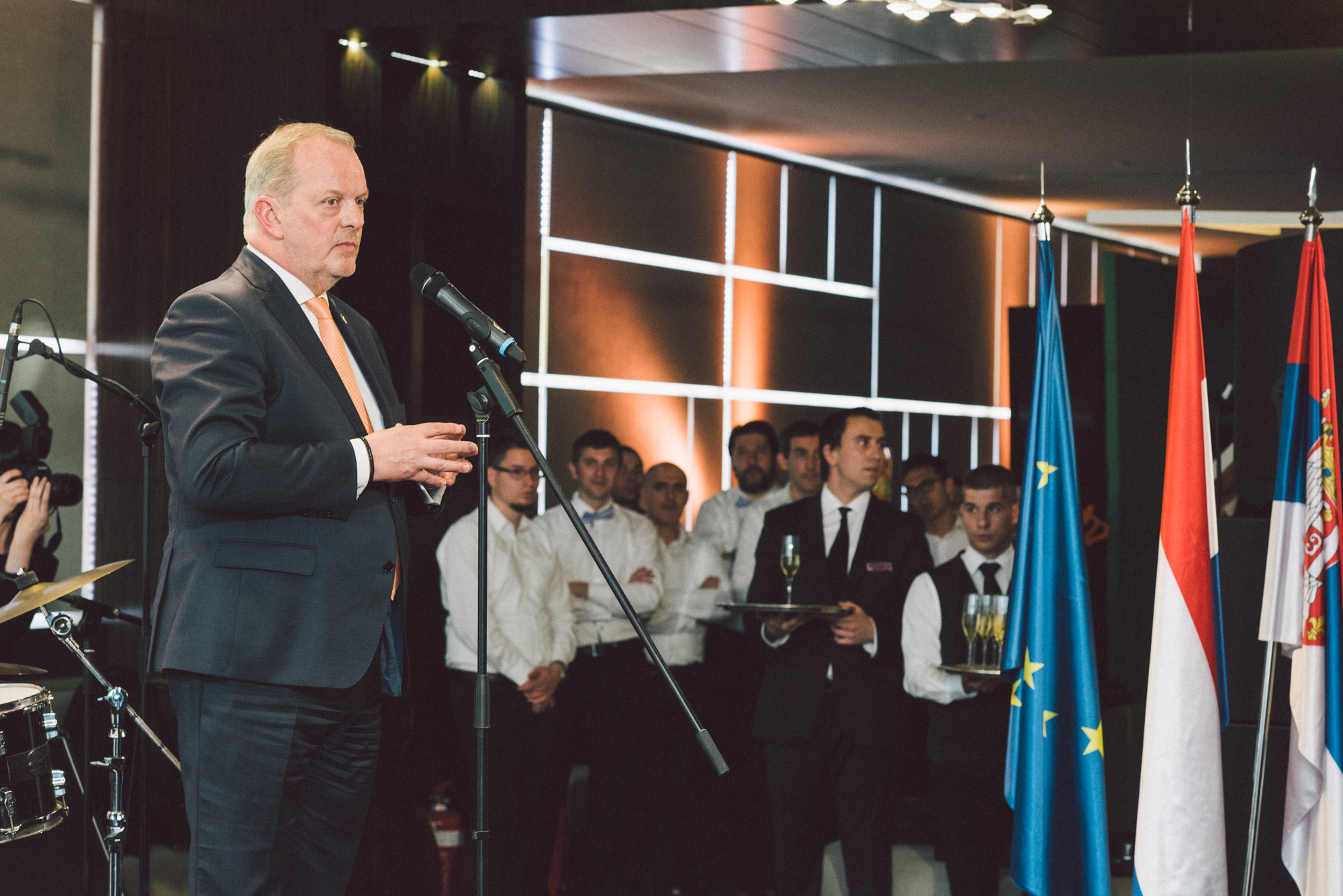 On the occasion of the King's Day, Dutch National Day, the Ambassador of the Kingdom of the Netherlands H.E. Henk van den Dool and Ms. Kasia Pawelska hosted a reception at the Crown Plaza hotel.
The reception was attended by the Dutch community in Serbia, Serbian Government representatives, members of the diplomatic corps, and representatives of the civil society and businesses. The event was organized in partnership with Heineken, supported by silver sponsors Ahold-Delhaize, Kupujem Prodajem, Levi9, WindVision, Philips (Medicom), Vahali, Shipyard Kladovo and bronze sponsors NulTien, VDL Bus and Coach, Fleunerra, Todebo, Unilever, EXLRT.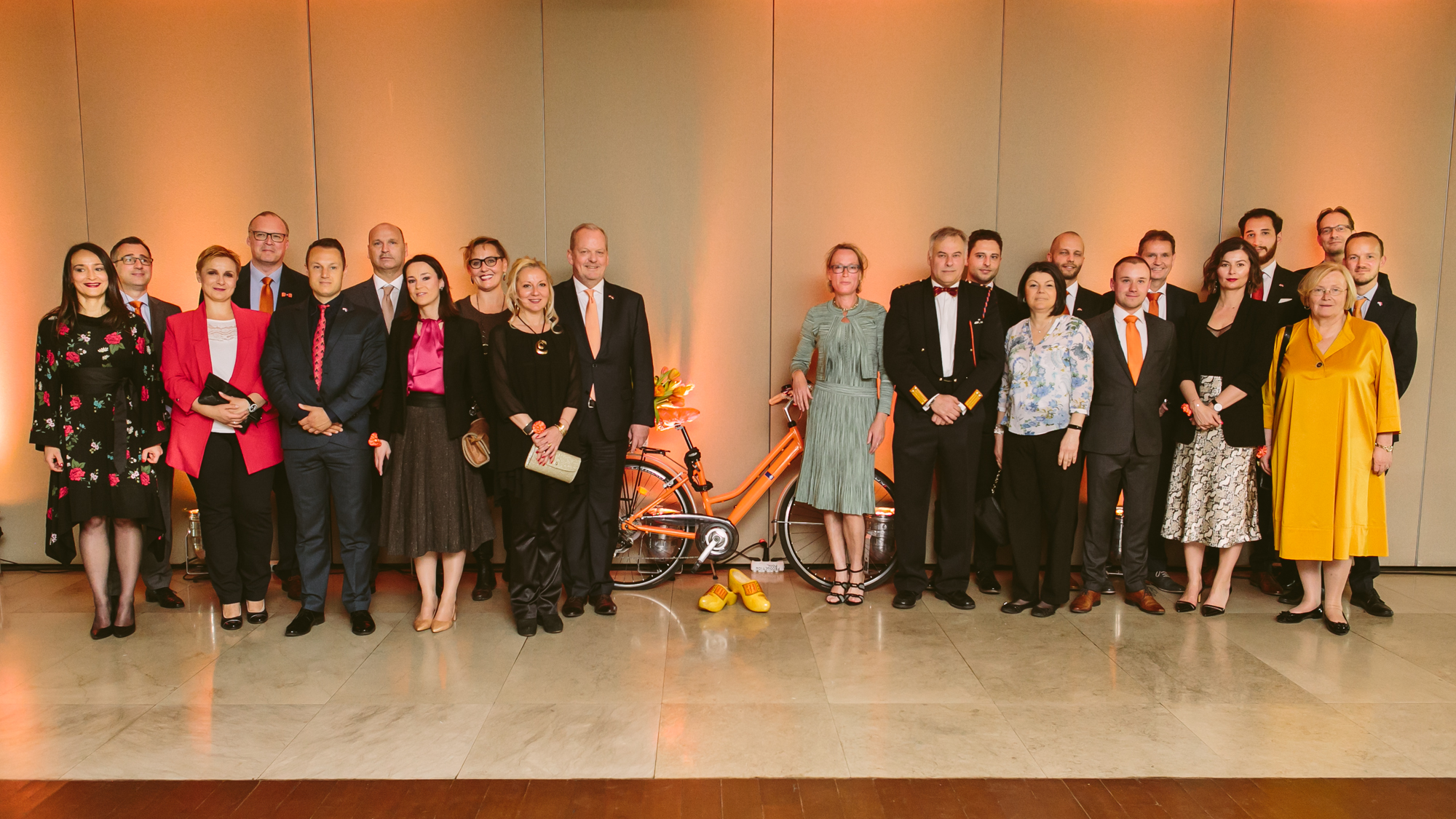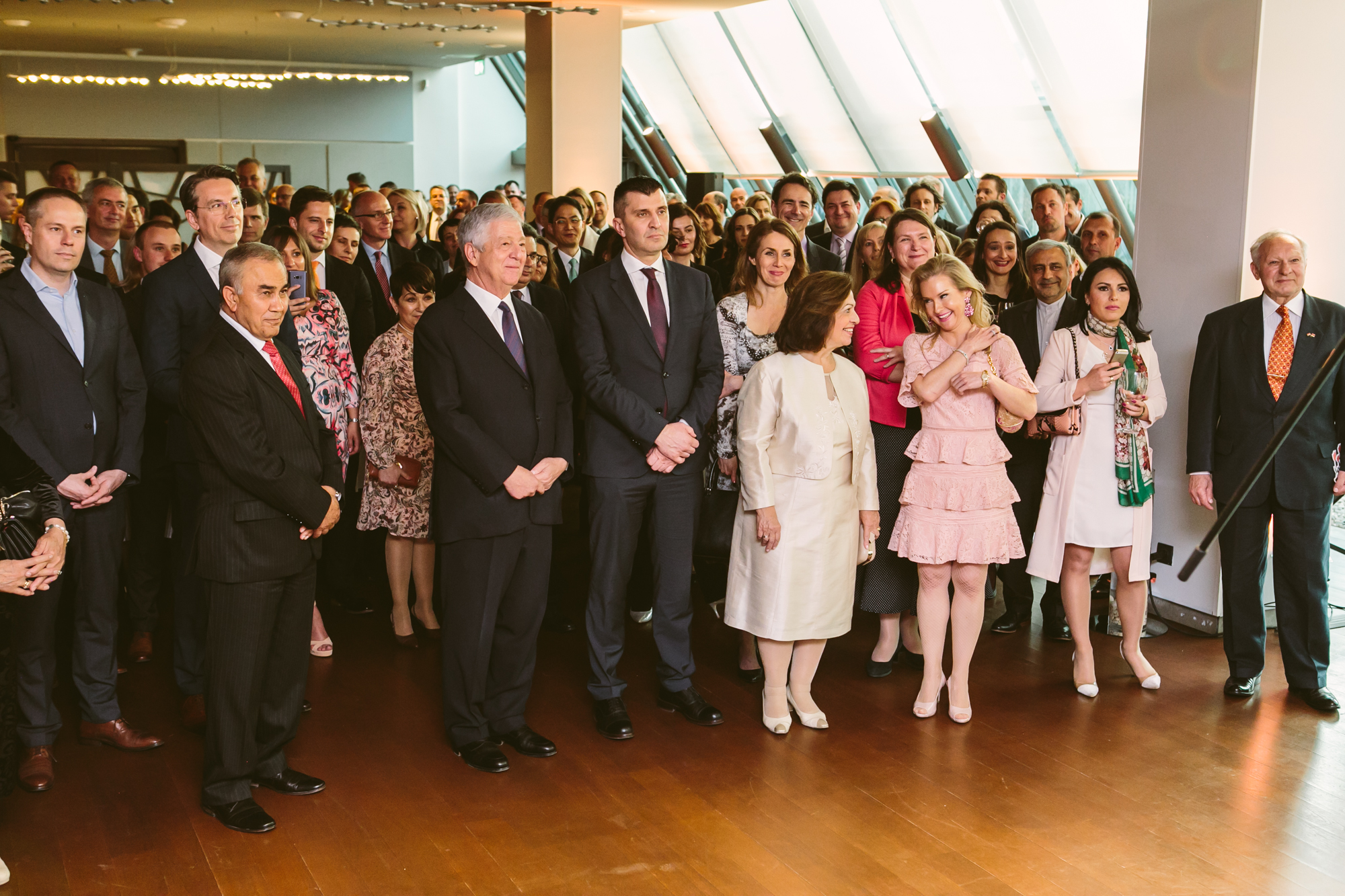 King's Day (Koningsdag) is a national holiday in the Kingdom of the Netherlands celebrated on 27 April to mark the birthday of His Majesty King Willem-Alexander. The first King's Day – after years of celebrating Queen's Day – was celebrated in 2014 after the inauguration of King Willem-Alexander on 30 April 2013. King's Day celebration includes street parties and flea markets, while orange color is dominating the streets of the Netherlands as a token to the Dutch Royal Family, the House of Orange-Nassau.