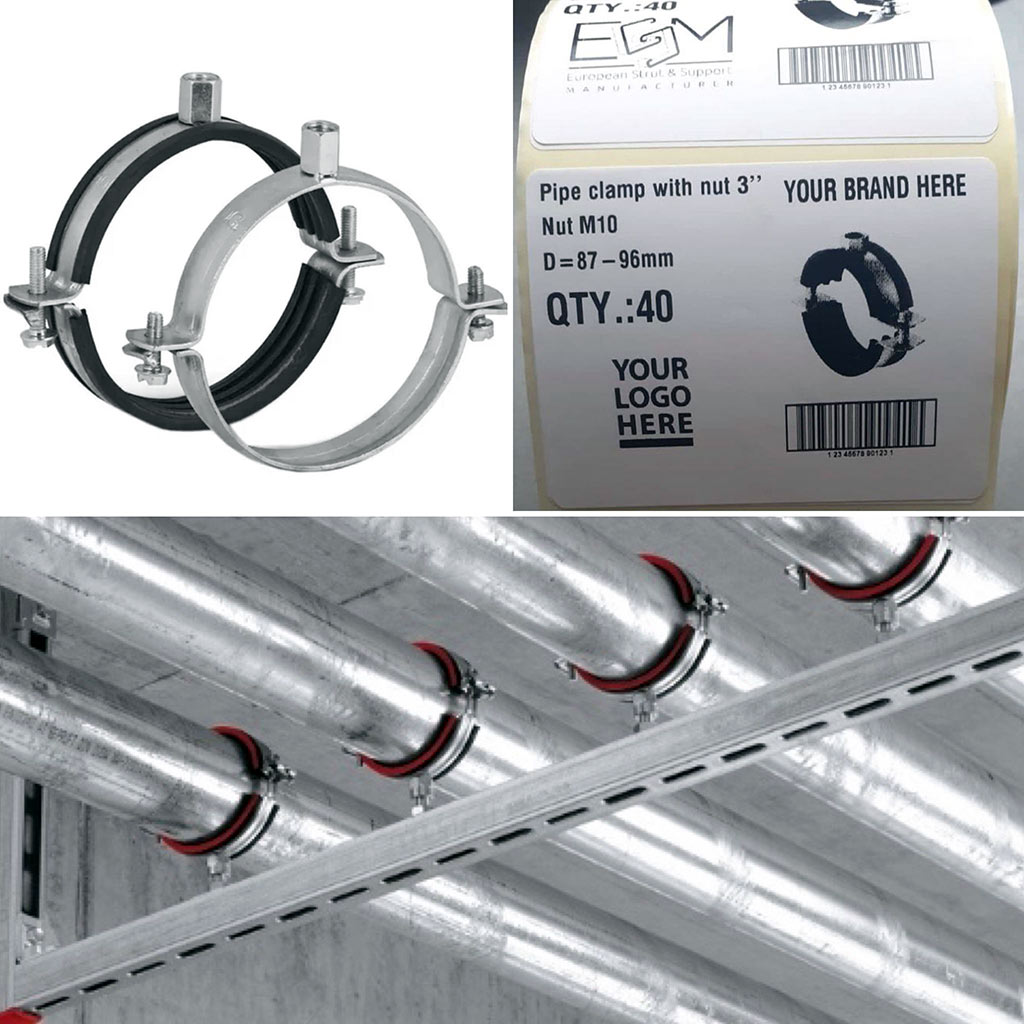 ESM's product range has expanded with the introduction of pipe clamps. Our wide range of clamps, that are available in various sizes, are offered as both lined and unlined products. In addition, we offer both one screw and two screw clamps.
So what do we offer our customers now too?
• One screw and two screw clamps (single or dual thread);
• Pipe clamps with lining (acc DIN 4109);
• Stainless steel pipe clamps;
• Duct clamps;
• Heavy duty pipe clamps;
• Accessories as base plates, rods and U bolts.
The addition of European made pipe clams is just the first step in offering a more complete assortment to our customers.
Discover our other range additions soon 🚀
Don't hesitate to contact us for more information.
Furthermore, we are also happy to inform you about the possibility of 'white label' (own branding).