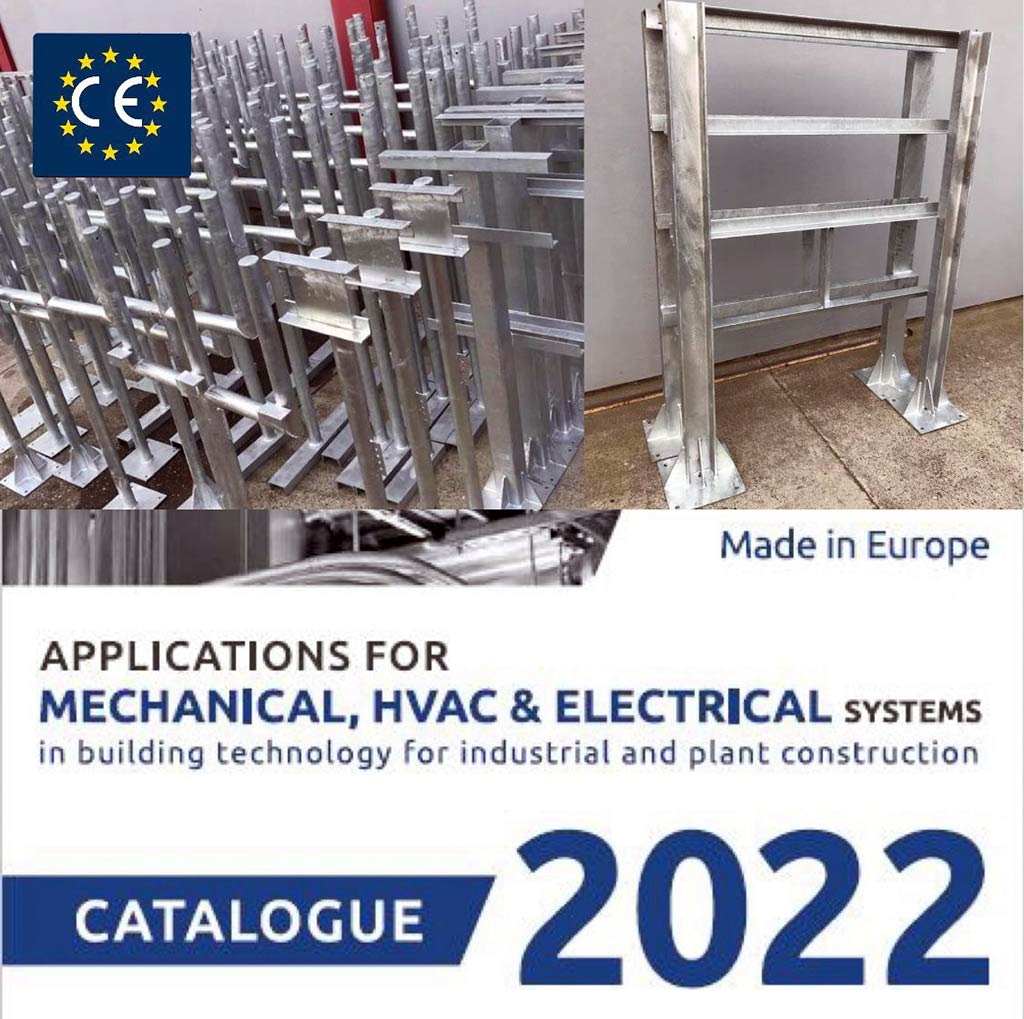 For a new valued customer we produced 116 custom made instrument supports for a new chemical plant to be built.
Instrument stands, or instrument supports are used to mount various measurement instruments or control devices (i.e., analyzer, emergency stop buttons or switches, gas and liquid meters ) in an industrial setting. ESM manufactures instrument stands using schedule 2" welded pipe, 6-10 mm thick base plates with round or slotted holes, and gussets if requested.
These standard supports are Hot Dipped Galvanized, but optional coatings are available on request.